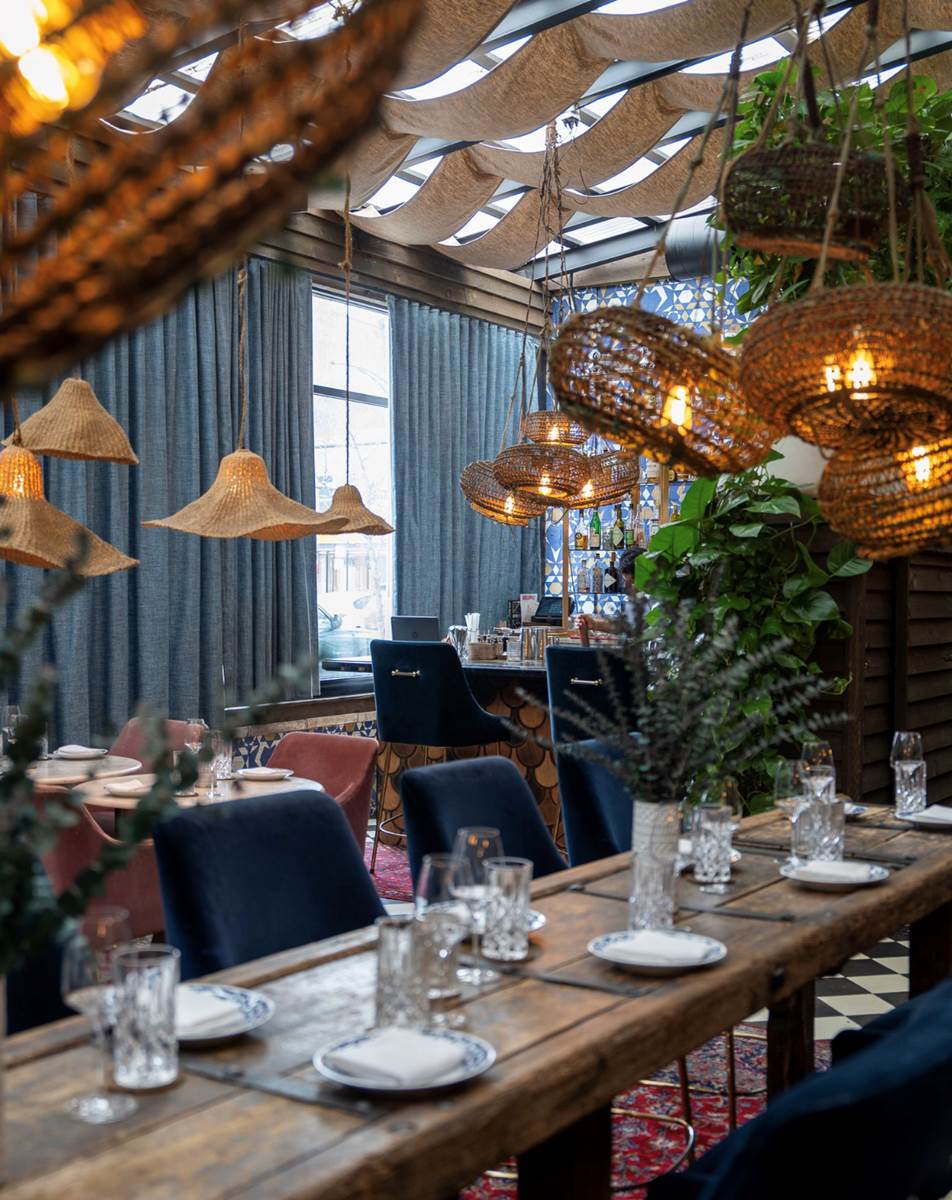 Porto provides guests the perfect setting to celebrate an interactive and approachable Michelin-starred experience with their friends and family.
Concepted and designed by Maison Bonhomme, Porto provides guests two distinct dining atmospheres: the Main Dining Room and Atrium.
The main dining room is dominated by Porto's chefs island, the centerpiece of the restaurant, an 80-foot-long oblong counter built with repurposed wood from fishing vessels and 20 slabs of brushed granite. Floating above it are custom blackened-steel and wood shelves whose scale and size evoke the frame of a fishing vessel's hull. From this intimate space, guests seated in plush navy velvet and brass counter stools interact with Porto's culinary and beverage teams while watching the dining scene unfold in front of them.
Flanking either side of the chefs island are two cozy nooks, each appointed with plush velvet armchairs and custom brushed granite dining tables. On one side, a monumental Murano crystal chandelier, designed by Maison Bonhomme in collaboration with the Venetian masters, hangs underneath a 20-foot-high skylight.
Porto's Atrium channels the feeling of a weekend dinner at a fabulous country home; the crackling sound of wood burning in a nearby wheel grill fills the room and stirs the senses for gatherings of up to 50. Calacatta marble and antique brass tables paired with plush velvet armchairs are the perfect seats for couples while an antique 20th century French truck panel table provides seating for larger groups. On warmer days, the atrium's sliding windows allow the space to become indoor-outdoor.